Exhibition Notice | Yawei Chuangkeyuan Expects to Meet You at SIMM Shenzhen Machinery Exhibition
---
■ The function of expert database ensures better welding quality ■ System mainly equipped with brand manipulator + laser generator + welding head ■ Can easily complete 3D part welding with six-axis robot combined with flexible transmission of fiber laser ■ Stable and efficient running of equipment, high automation level, good compatibility ■ Low cost of single-piece processing, suitable for all kinds of mass production ■ Options of different welding methods such as self-fusion welding, wire filling welding, remote welding, arc composite welding, braze welding etc. ■ Options of rotary table and positioner to realize switching of different workpiece processing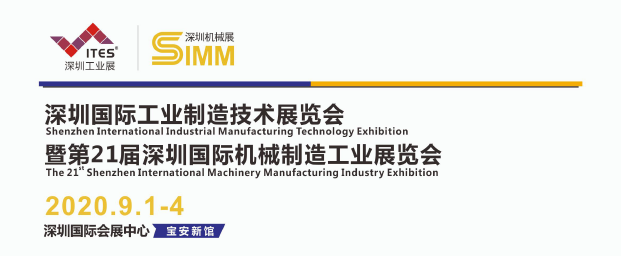 【Exhibition Notice】
● Date: 2020.09.01-09.04
● Address: Shenzhen World Exhibition and Convention Center Bao'an New Hall 1-L01
2020 SIMM Shenzhen Machinery Exhibition, Yawei Chuangkeyuan welcomes you to visit!
【Exhibiting Equipment】
PFG Full Protection Fiber Laser Cutting Machine
■ New appearance design, greatly improved performance, a new generation of high-performance fiber laser cutting machine of Yawei Chuangkeyuan
■ Using Baiochu cutting system, more functions, more efficient cutting, more intelligent, more stable performance
■ Deep integration of laser technology and CNC technology, humanized operation interface and cutting expert parameter library are totally upgraded
■ The machine tool adopts imported AC servo system and imported transmission system to ensure high speed, high precision and high reliability of the equipment
■ High precision, narrow cutting seam, smooth cutting surface, fast cutting speed
■ Centralized lubrication and partition dust removal system to ensure long-term stable operation of the whole machine
PCY 3D Robot Laser Cutting System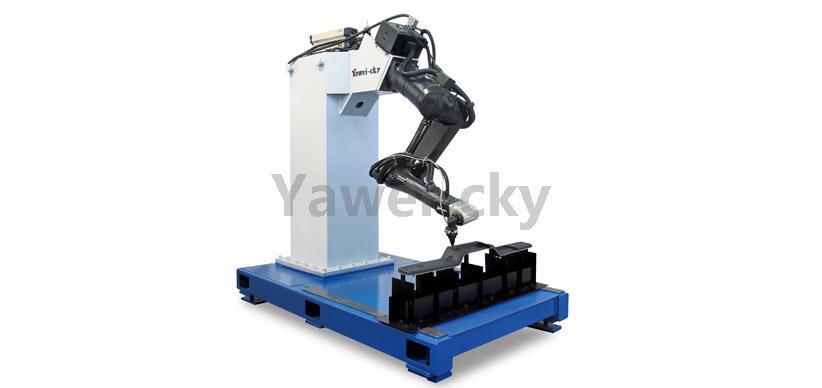 ■ STAUBLI five-axis robot has high repositioning accuracy and ensures cutting precision of workpieces
■ Built-in light guide design for robot arm with the technology of internal optical path design and whole optical path debugging
■ Low maintenance cost for the internal reflection system of beam, making the whole system more simplified
■ Mature cutting process database to meet 3D cutting of metal, non-metal and composite materials
■ Laser flexible processing is non-contact, small deformation of material processing and no damage on the surface
■ Optional positioner, multiple robots combinations to improve cutting efficiency or complex parts processing
■ Optional protection room and dust removal system
Laser Welding System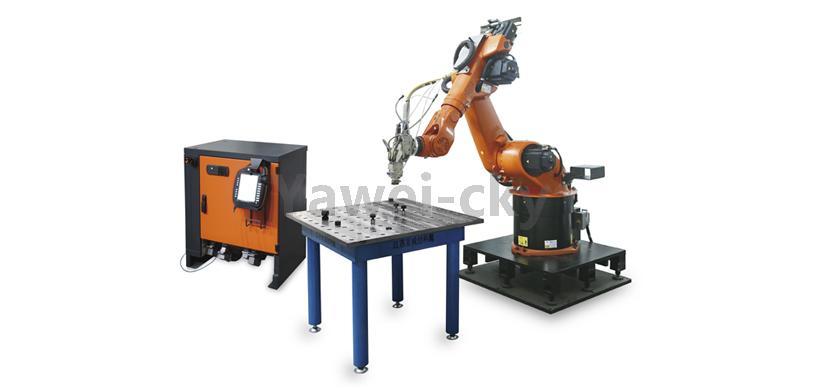 ■ The function of expert database ensures better welding quality
■ System mainly equipped with brand manipulator + laser generator + welding head
■ Can easily complete 3D part welding with six-axis robot combined with flexible transmission of fiber laser
■ Stable and efficient running of equipment, high automation level, good compatibility
■ Low cost of single-piece processing, suitable for all kinds of mass production
■ Options of different welding methods such as self-fusion welding, wire filling welding, remote welding, arc composite welding, braze welding etc.
■ Options of rotary table and positioner to realize switching of different workpiece processing

---
Mobile Website
Wechat
---
Copyright: Jaingsu Yawei Chuangkeyuan Laser Equipment Co., Ltd.